Not as a Conqueror, but a Bridegroom
Tuesday, January 18, 2011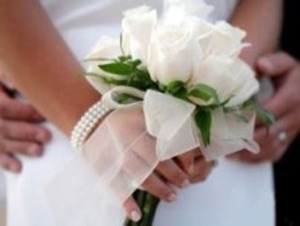 "Say to the Daughter of Zion,
'See, your King comes to you,
gentle and riding on a donkey,
on a colt, the foal of a donkey.'"
Matthew 21:5
When Jesus rode into Jerusalem, He didn't come charging in on a warhorse surrounded by soldiers. The relationship between Jesus and the Church is described as that of a Bridegroom to His bride. He hasn't come to conquer and subdue, nor does He force us to accept Him. Rather, as a Bridegroom, He came to woo and win your heart, your love, and your loyalty. Jesus is the Righteous One, true, pure, and faithful. He comes with a proposal of marriage... and what does He offer? To the one who will receive Him, Jesus gives peace, love, joy... and on top of that, eternal life. If you have not already accepted His offer, perhaps you would like to consider it?
Behold, I stand at the door and knock.
If anyone hears My voice and opens the door,
I will come in and dine with him, and he with Me.
Revelation 3:20